Studying In Japan
with HDHS and T. Koei Kuwahara Sensei
April 12-21, 2018
Osaka, Japan
— consider joining us in 2019! —
Email us at info@highdeserthari.org to let us know of your interest in joining the wait list for the 2019 Japan Trip.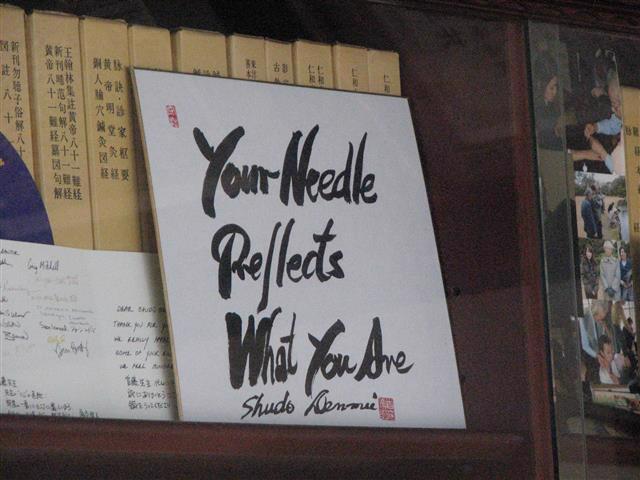 We are excited to announce that HDHS will be sponsoring our first Japan Study Trip in April 2018. The trip will be led by Koei Kuwahara Sensei who has arranged clinic visits with some of our most beloved Japanese teachers, Tanioka Masanori Sensei and Miyawaki Kazuto Sensei, followed by three days at a traditional Japanese onsen with two additional master teachers who will join us there for two more days of class.
This trip is full but please read on and give us your feedback as we will offer another trip in 2019 if the interest is high enough. Send Us An Email to let us know of your interest in a future HDHS sponsored Japan Study Trip!
Please consider joining us in 2019 for a very special opportunity to study with some of the foremost acupuncture teachers in Japan. These trips will include direct seminar learning as well as visits to private clinics. They are a rare occasion to study with these teachers and watch them work in their personal offices. For the 2018 trip we are scheduled to visit Ise shrine and spend three nights at an onsen (traditional Japanese hot springs), where we will receive an additional two days of teaching. These are excellent opportunities to increase your clinical skills with personal feedback from some of the best teachers in Japan.
HDHS has been working on the development of this program for some time now and we anticipate that with the success of this trip in 2018 and with enough interest generated for future trips we will be able to make this an annual event! Kuwahara sensei has led trips like this several times in the past and all the participants have expressed how exceptional the small group experience is and how much their practice is enhanced when returning from this 10 day trip. We are priveleged to see the masters at work in their own clinical environments, be invited into their world for observation, study, workshop and then to enjoy some delightful evening meals with them as well!
The itinerary for the 2018 Inaugural HDHS Japan Study Trip will be as follows:
Thursday April 12 – Saturday April 21
Day 1 (Thursday, April 12) Depart from United States
Day 2 (Friday, April 13) Arrive Kansai International Airport, Osaka, Japan.
Day 3 (Saturday, April 14)

AM – Visit Miyawaki Sensei Clinic
PM – Lecture from Miyawaki Sensei and dinner

Visit Miyawaki Sensei's clinic to observe and receive his treatment (cost included). Miyawaki Sensei has agreed to close his clinic for the morning to treat our group, demonstrating his Super 8 Extraordinary Vessel treatment system. In the afternoon lecture and practice with feedback from Miyawaki Sensei. We conclude with a private dinner with Miyawaki Sensei.

Day 4(Sunday, April 15)

AM – Lecture at Toyohari Kansai Branch Meeting
PM – Practical Experience with Kansai members

Attend the Toyohari Kansai Branch monthly study group. Afternoon practice with branch members and feedback from senior teachers. Mr. Kuwahara will also deliver a speech to the study group.

Day 5 (Monday, April 16)

Group A AM – Lecture from Tanioka Sensei at Taishi Hari Clinic

PM – Treatment observation

Group B AM/PM – optional sightseeing in Osaka or day off
Group A and B Evening – Visit to Mori Sensei clinic

Day 6 (Tuesday, April 17)

Group B AM – Lecture from Tanioka Sensei at Taishi Hari clinic

PM – Treatment Observation

Group A AM/PM – optional sightseeing in Osaka or day off
Group A and B Evening – Dinner

As Japanese acupuncture offices are very small, we will split into two groups for observation and teaching from Tanioka Masanori Sensei. One group will receive morning lecture from Tanioka Sensei with afternoon treatment observation in his clinic. The other group can have a rest day or go sightseeing in Osaka (additional cost). The next day we will switch activities. The evening of day 5 we will visit Mori Sensei's clinic as a group to enjoy her treatment.

Day 7 (Wednesday, April 18)

AM – Visit Ise Shrine
PM – arrive at Kameya Onsen
Evening – Lecture from Kuzuno Sensei

Leaving Osaka city, visit Ise Shrine and experience the joy of Japanese traditional hot springs. Evening lecture from Kuzuno Sensei and kaiseki dinner.

Day 8 (Thursday, April 19)

AM/PM – Lecture and practice with Kuzuno Sensei
Evening – Lecture from Kuroyama Sensei

Enjoy a full day at hot springs with teaching and practice session with Kuzuno Sensei. He will present his ideas combining Extra Vessel and Shigo (midday/midnight) treatment systems.

Day 9 (Friday April 20)

AM/PM – Lecture and practice with Kuroyama Sensei
Evening – farewell dinner

Kuroyama Sensei will share his thoughts on meridian therapy treatment and needle techniques. Final dinner and party.

Day 10 (Saturday April 21) Return to United States

Or optional sightseeing in Kyoto (additional cost)
The trip in 2018 the registration fee is $3000.00 and includes all accomodations, meals, in country travel and teaching fees. Each student is responsible for their own airfare to and from Osaka, Japan, spending money for gifts and libations as these are not included in the fee.
We hope this itinerary has inspired you and that you will consider joining us in 2019 or on another HDHS sponsosred Japan Trip!