September 28-30, 2018
Santa Fe, NM
With Nigel Dawes, MA, LAc

22.5 Continuing Education credits pending with NCCAOM, CA, FL and TX
REGISTER NOW for this workshop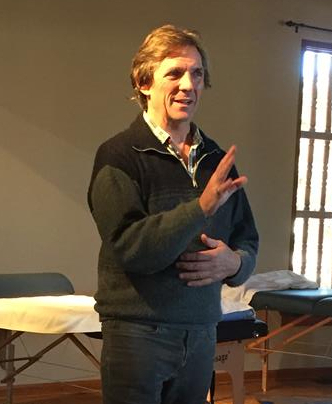 This advanced study course in Gastro-Intestinal disorder diagnosis and treatment with Kampo Sino-Japanese Herbal Medicine will be offered this fall with Nigel Dawes, MA, LAc instructing.
Nigel just finished teaching the first 2 year Kampo certification series outside of his home base in New York City in January. We were fortunate enough to host this series here in Santa Fe, NM and now we are ready to bring him back to teach an in-depth weekend intensive with practical work on live clinical cases as well as case study presentations focused on working with Gastro-intestinal disorders with Kampo.
This weekend will be open to anyone interested in strengthening their current Kampo knowledge with a focus on GI disorders as well as to those who might be new to Kampo and want an introduction to the basics followed immediately with condition focused study.
We hope this will be the first in an on-going series of Special Topic seminars in Kampo with the incomparable Nigel Dawes in Santa Fe.
Join us this autumn in Santa Fe for this great workshop!
Schedule:
Friday 9/28/18 through Sunday 9/30/18
9:00 am-5:30 pm all 3 days
Registration:
Registration for this workshop will be limited to the first 20 students to complete registration with full payment received by the office. (We will refer to postmarked date for check payments made by snail mail.)
Registration Fee:
$600.00 for all 3 days of instruction
(credit card payments will incur a 2.75% convenience fee)
REGISTER NOW for this workshop
CANCELLATION POLICY:
• For cancellations made on or before 8/31/18 – Full Refund*
• For cancellations made after 8/31/18 – No Refund
*Credit card convenience fees are non-refundable